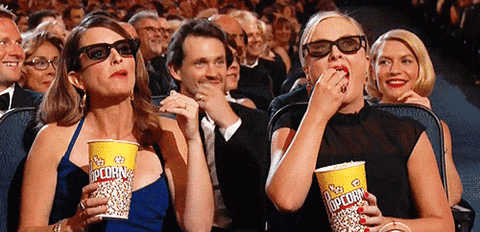 Second viewings are part of watching cinema. Yet lately I've been neglecting them in an attempt to do more first time viewings and consume more media every year. So often necessary multiple viewings typically get ignored. Also I'm not as found of second viewings as I used to be, particularly since they often highlight key flaws. They also tend to make me doubt my judgement when I like or enjoy a movie even more after another viewing.
Yet it's more because so many films don't even deserve a second viewing, much less a first time watch. Too many films these days fit into the "Well that was fine, I guess," and then I move on to another movie, one that may be far more interesting because its either really awful or a truly great film. Oh and movie marathons make second viewings even harder, as I usually watch a ton of horror movies ever year and currently I am going through MST3K, all 34 episodes on Netflix plus the ones that I can find at my local library or on the internet.
Some films are easily more watchable, and I own movies I have seen endless times; recently I found that Big Trouble In Little China was on Netflix, and instead of using it to kill time and then moving on to something else, I proceeded to watch the entire thing. Maybe those movies that endlessly hold up to numerous viewings are the ones that should truly deserve our admiration, or perhaps moving on to the next film is the best policy.