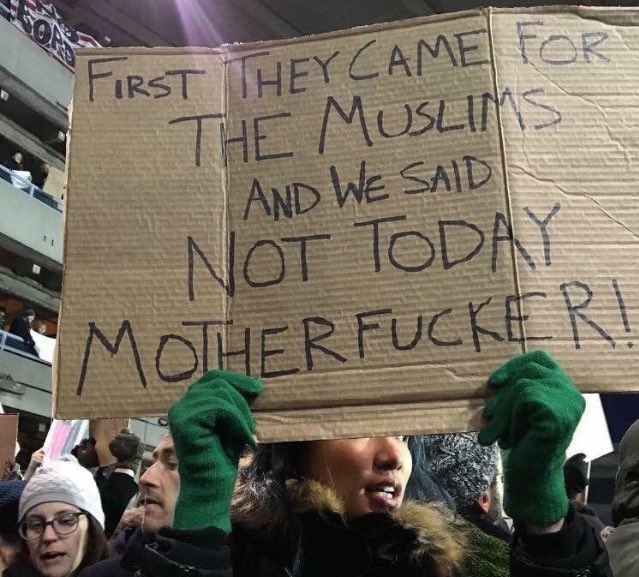 I'm glad that people are protesting President Trump's Muslim ban. It's an unconstitutional, wrong act that should be overturned. Unfortunately the people are just having to get started, as this is the beginning. I love that people recognize history being repeated. Again. Oh and the Trump administration's refusal mention the Jewish people killed in the Holocaust is very telling.
This is all for nothing if people don't show up for midterms and vote for people who would never back a Muslim ban. Also I already took to Twitter to find out which representatives of my state and local area have issued statements about the ban. Only Dave Loebsack, who used to represent my district before redistricting, spoke out against the Muslim ban. Time to all means necessary to push Congress to stand up to Trump. And those who don't, we need to vote out.
The time is now. I need to go find a protest. Remaining quiet doesn't help anyone. Oh and I need to donate to the ACLU, too. They're part of the resistance. Fight the power. Debate Trump supporters. Punch a Nazi or label alt right facists as such. Do what you have to do. History doesn't look kindly on cowards and the intolerant.