Opening with a killing spree that feels ripped from today's headlines, God Told Me To feels all too relevant in today's blood soaked present. The cop who tries to find out why a seemingly normal man would murder people without cause or reason is coldly presented with an eerie sentence where ever he goes: "God told me to." The opener is chaotic and terrifying, ending in tragedy.
The police fail to see a motive even though others continue to kill, stating the exact reason the first murderer did. The cop, Peter (Tony Lo Bianco) runs up against his own police force and ends up digging into his own past, revealing unanswered questions that might lead to a nightmarish future. At the heart of all of this is a cult leader who may not even be of this world. Cohen frames all of this in stark, realistic and eerie fashon, crafting scenes of pure tension.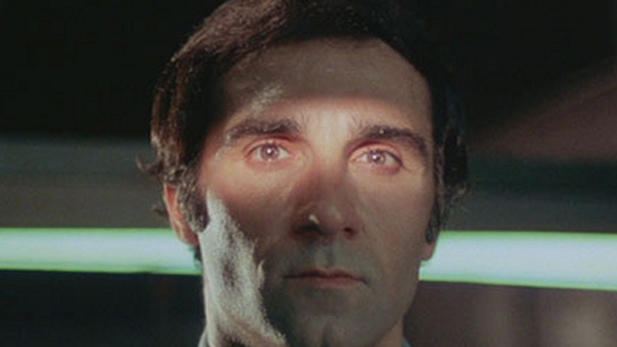 Even more interesting is that the film has two particularly strong female characters, played by Deborah Raffin and Sandy Dennis. How they relate to and figure into what Peter is going through establish and ground the movie in a plausible reality. They also realize only too late the deep issues that Peter has, although his wife mediates upon Peter's obsession with religion. One harrowing scene involves Peter dealing with his perceived sins in a church, a moment that reminds me of the works of Abel Ferrera.
Naturally all of this craziness boils to a shocking and chilling finale. Cohen is an underrated auteur that made different and interesting films, some horror, some crime, often mixing the two and giving us a film such as God Told Me To. Not too many films made in the 1970s have stayed relevant, yet what may be Cohen's finest creation is still very applicable today. Particularly with the recent killing sprees and the rise of religious fanaticism.